Little B is at a fun age now, she is really getting into imaginative play and just watching the stories she creates is better than a Bold and the Beautiful episode. So when she said pointed out a dolls house as a possible present from Santa for Christmas I was super excited.
So now I have a new obsession... Dolls houses.
After hunting around I couldn't really find anything new that fit within my preferred budget. Ideally I wanted one that was big enough that both girls can play with at the same time, with a closable front to keep little Alice out until she's older and nice and sturdy so it can take the sometimes rough play that goes hand in hand with little children.
After seeing this one by NZ blogger Megan from Mousehouse I felt so inspired to do up an old one. It's amazing isn't it!?
I just love this bright cheery little house and it is oh so stylish to boot. For more pictures head over to her blog to check it out!
Or this one from Life as a Thrifter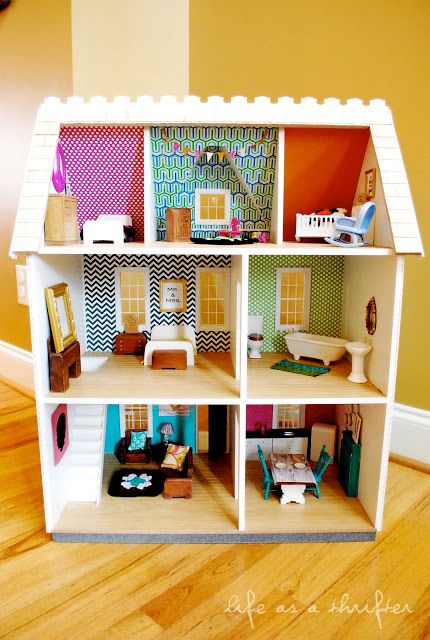 As an added bonus it comes with a decent amount of furniture already which I can't wait to get stuck into refreshing.
I am thinking that the doll parents must have left the doll teenagers at home alone over the weekend here hehe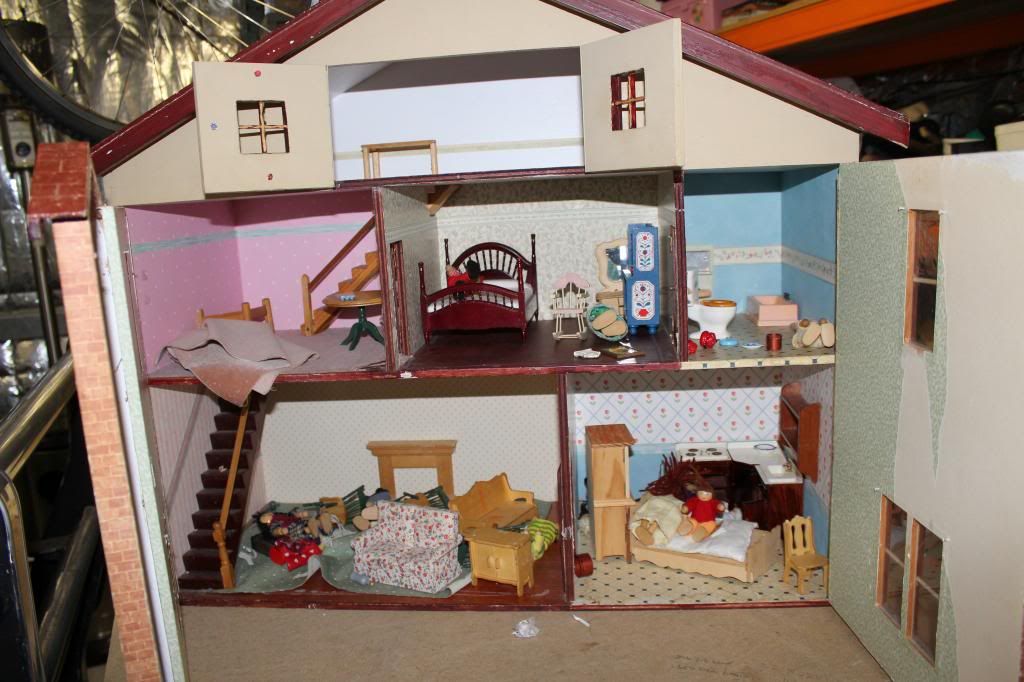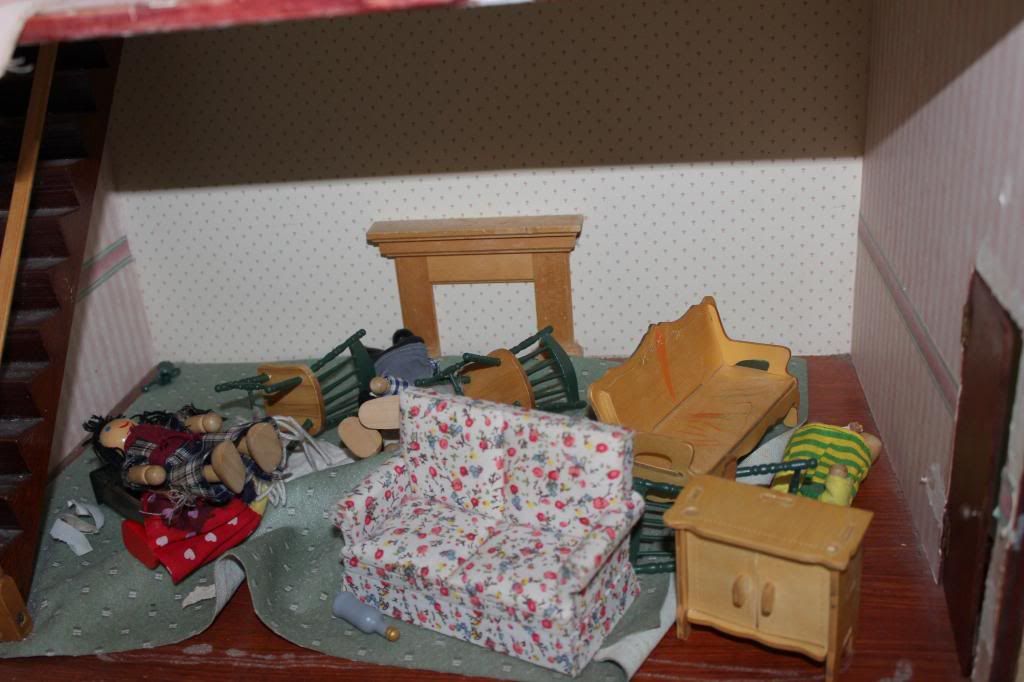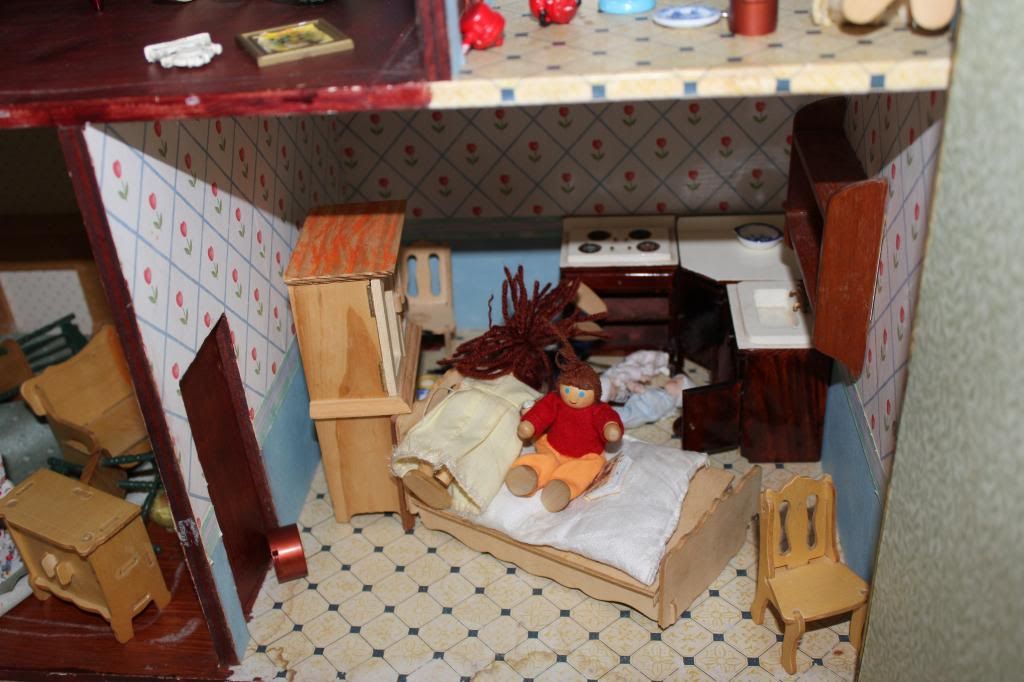 Teenagers today hey?!!
Fortunately it should be easy enough to make a start in tidying things up a bit after this party
Once it's all stripped back and repainted I will get onto the fun bit of decor. I have a very sweet little stash of scrap booking and wrapping paper just hanging out to be used for a fun project like this.
xo