Its been a while since I posted anything about that old dolls house so I thought it might be about time to update you.
Turns out that it is A LOT of work to rennovate a dolls house, maybe not as much as a people sized one but the tiny scale makes things more fiddly! It has taken me hours/weeks/months of sanding scraping, scouring ebay, hobby shops and the local trader to find the bits and pieces I need to finish it off. If I were to count up the hours it has taken me, it's pretty safe to say it would become clear I need more to do with my time but it was a fun project and enjoyed every moment of it.
I have to confess its kinda hard not to turn into a crazy lady here too and get carried away. As I was excitedly showing a friend what I have done so far and what I had planned to do I started telling her how I needed to order some baulistrade for the stairs to which she kindly pointed out that would be important to stop any kids from falling down them....
Anyway enough chatter here she is....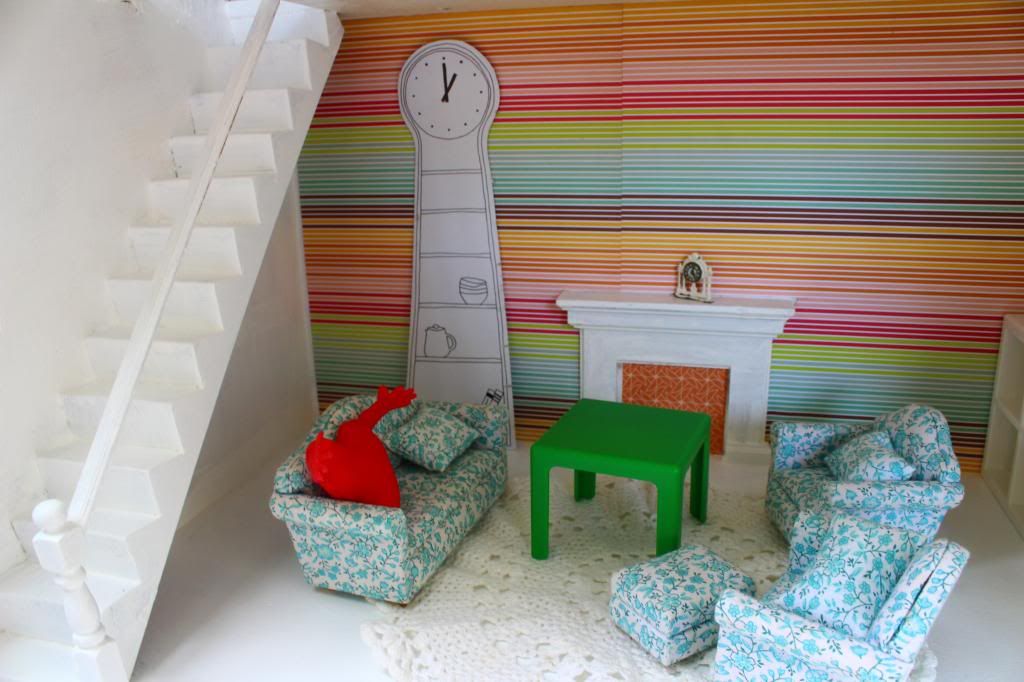 A cozy little lounge room -Sad to say tidier than my own will ever be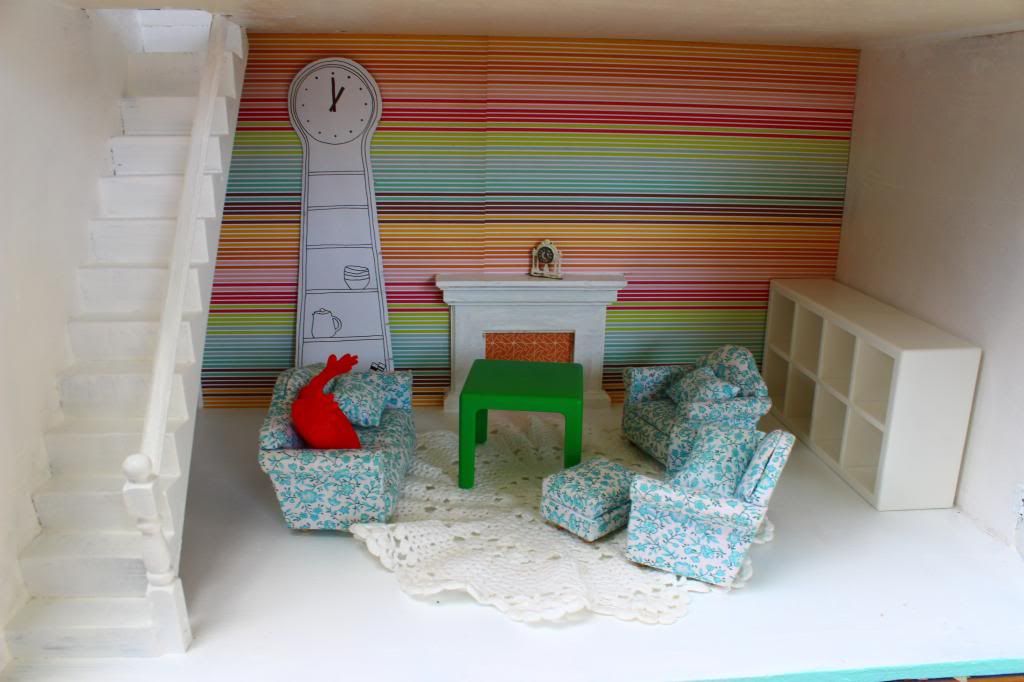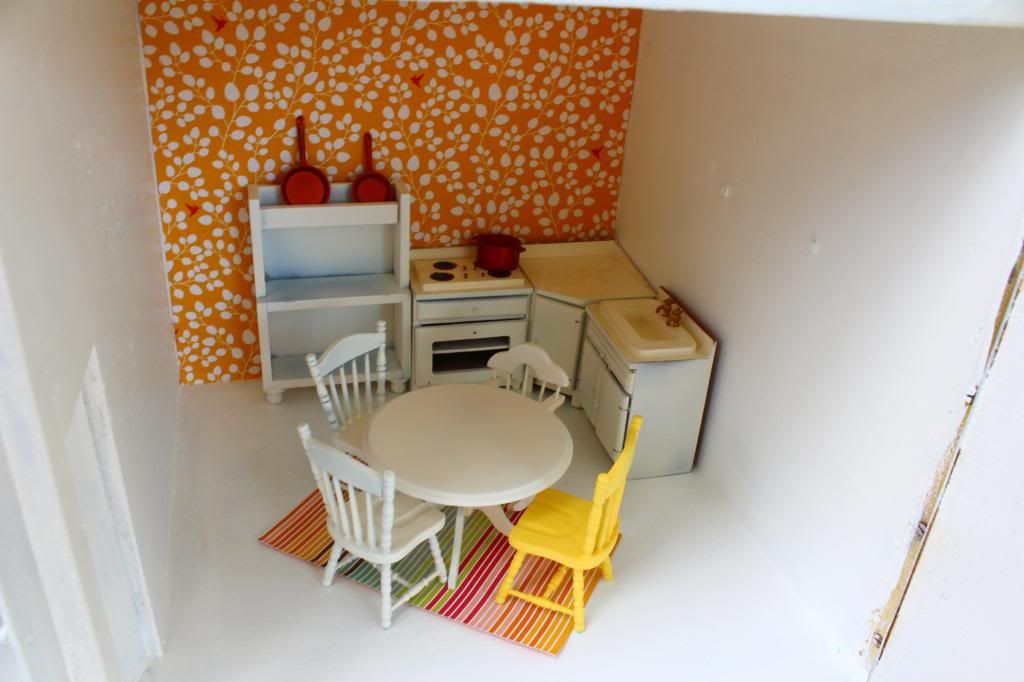 and a simple little kitchen with a chair for Mummy, Daddy Little B and Baby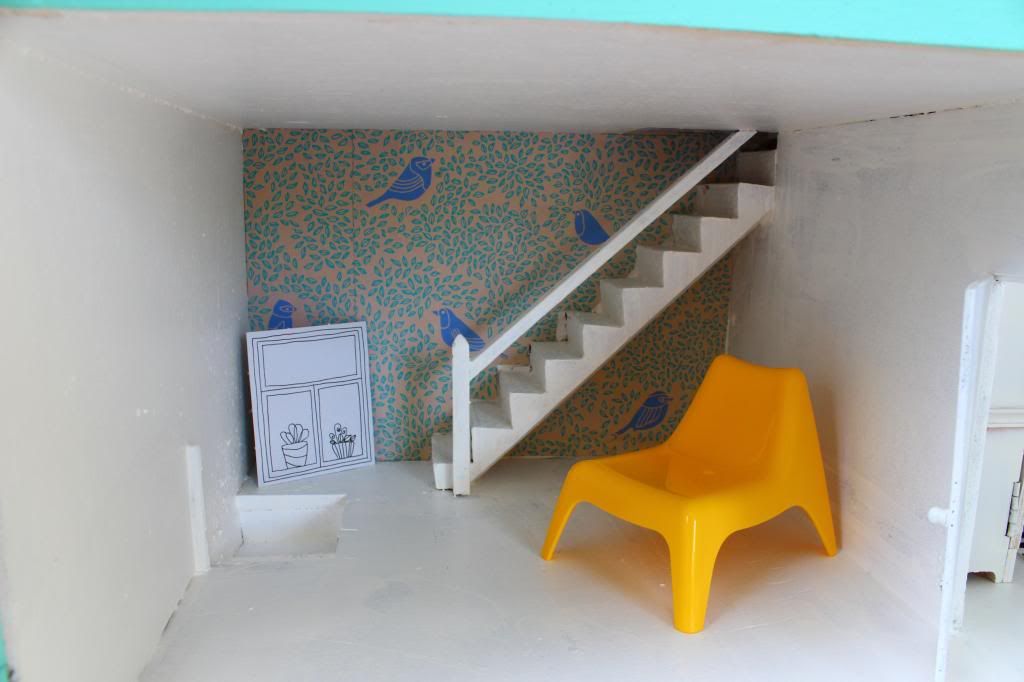 The landing which is a bit of a nothing room at the moment as its a bit of a tricky one to furnish with the lack of free wall space but thought it could be a fabulous sewing room for the dolly's.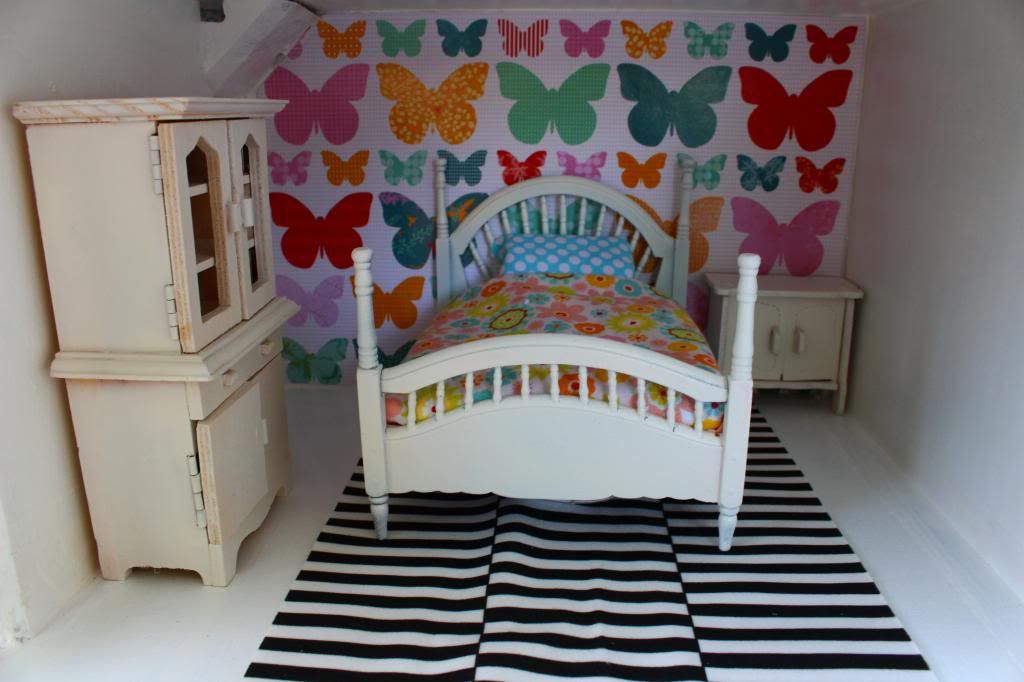 The master bedroom with a whole lot of colour going on! Stripes, flowers, spots and butterflies totally go together don't you think (hehe)?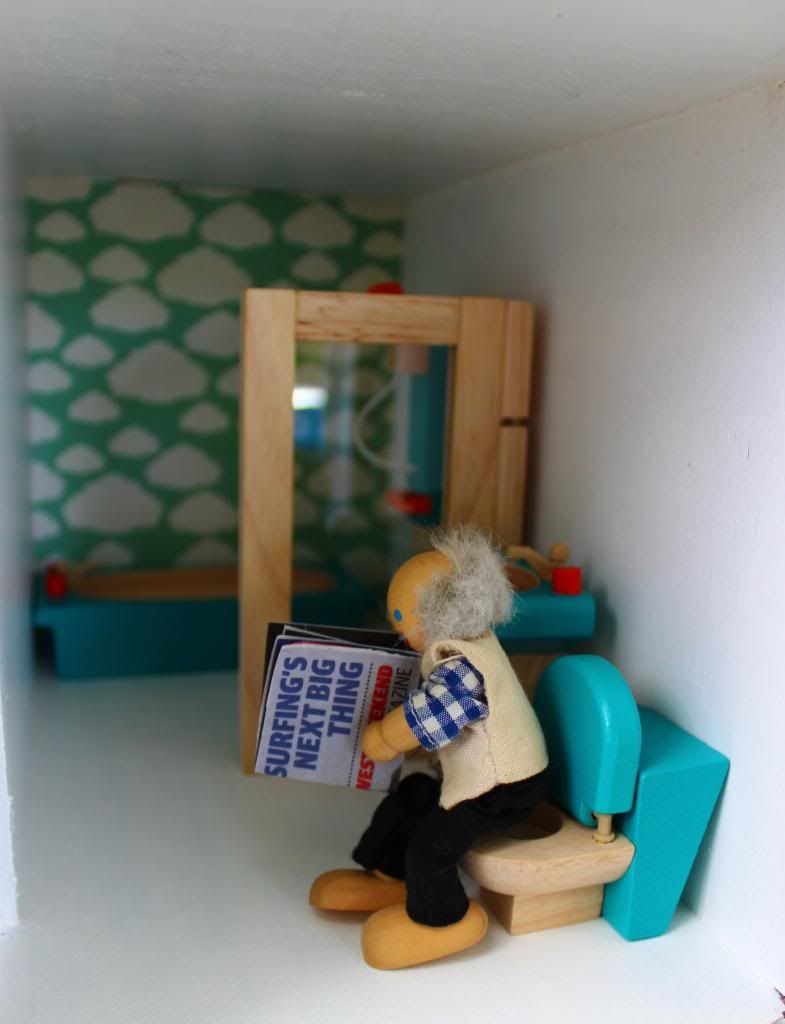 Ahem sorry about this one, I just couldn't help myself! Here we have Grampa giving the bathroom a test run.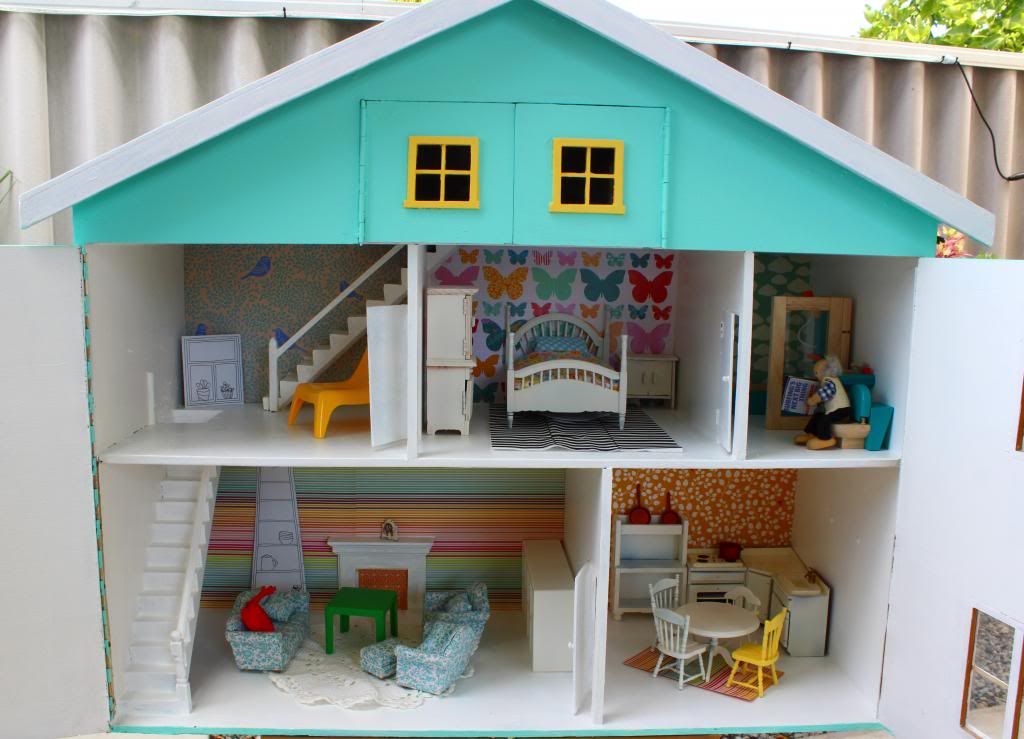 Much to my surprise and relief my little Darling girl has chosen colours other than pink to paint YAY.
Definitely not perfect but I'm cool with that. Realistically two little girls are about to get their hands on it and give it a pretty hard time but at least I have photographic evidence off it looking nice and clean and tidy.
There are a few extra bits and pieces I have planned to make it more homely, the bathroom needs a mirror and towel rail (really how will the dolls do their hair or get dry?!) and I am not in love with the kitchen but this is as much as I am prepared to commit to before christmas.
Cannot wait to put a big bow on this and put it under the tree this year I am sure my two little ladies will love it!
Maybe now I have gotten a taste of rennovation I may just start a bigger project in the new year!
Dani xo