While the tearaway princess (Little B) is asleep and baby Alice is playing happily on the floor...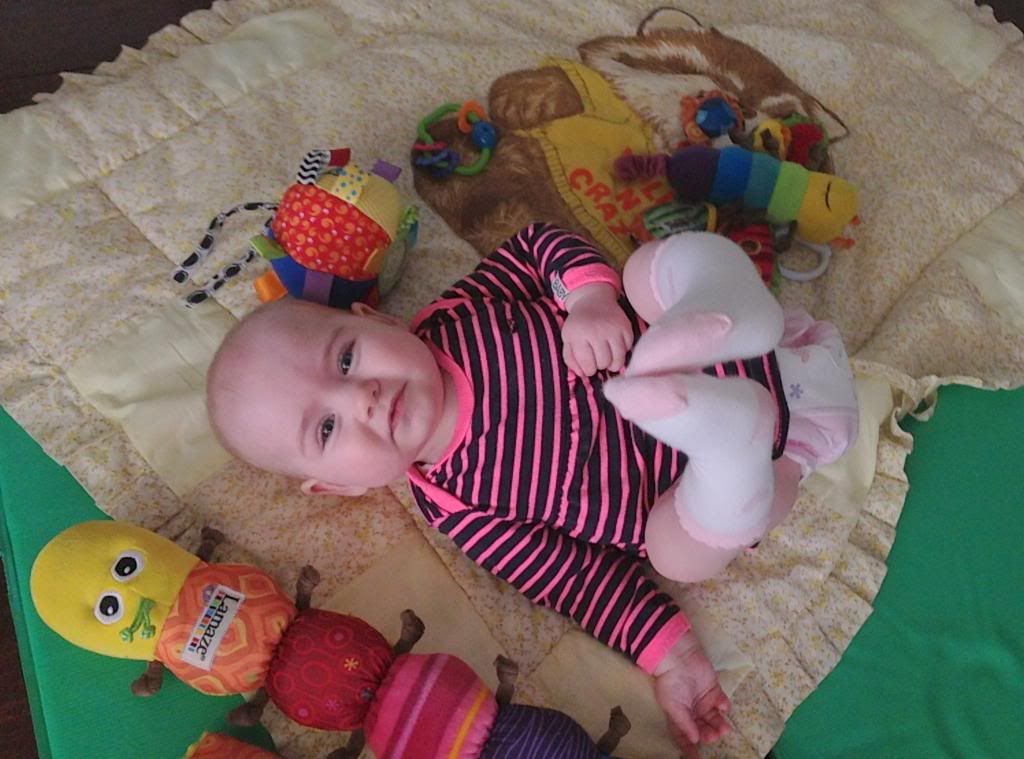 I thought I would grab a quick chance to post about my latest project and share a recipe we are really loving in our house at the moment.
I have had a pretty big change of heart about the food I and the rest of my family eat and we are now making a big effort to go "sugarfree" I saying sugarfree in quotations because by this I really mean fructose sugarfree.
It all started with me getting into trying to get healthy and back into shape after Alice was born and is grown from there. I won't preach to you about it all but if you are not already on the bandwagon, it's really worthwhile taking some time to do some reading of your own and make your mind up.
In the meantime I wanted to share a recipe I have adapted that is great for kids as it contains no fructose (the sugar that makes kids crazy) but is still a nice yummy treat. Little B just loves these so they have officially been kiddo road tested!
Sugar free gingerbread cookies
½ cup coconut flour (plus extra for dusting)

½ cup almond meal

¼ cup powdered stevia

¼ cup rice malt syrup ***You can read a bit more about rice malt syrup here

¼ cup butter or coconut oil softened (use coconut oil for vegan)

2tbs fresh grated or powdered ginger (or to taste)

Dash of vanilla extract

2 tsp cinnamon
Beat the softened butter or coconut oil in a bowl with the stevia until it's light and fluffy.
Add in the rice malt syrup, ginger cinnamon and vanilla and beat to combine
Add in the dry ingredients and combine well to make a dough.
It may be a little sticky so you can add a little extra flour or meal and place in the fridge for 5 minutes to firm up a little.
Roll your dough out between two dusted sheets of baking paper to about 1cm thick and cut out your shapes.
Bake in a moderate oven for 10-15 minutes until golden.
**Just a note due to the coconut flour these a quite a soft gingerbread cookie but will harden slightly on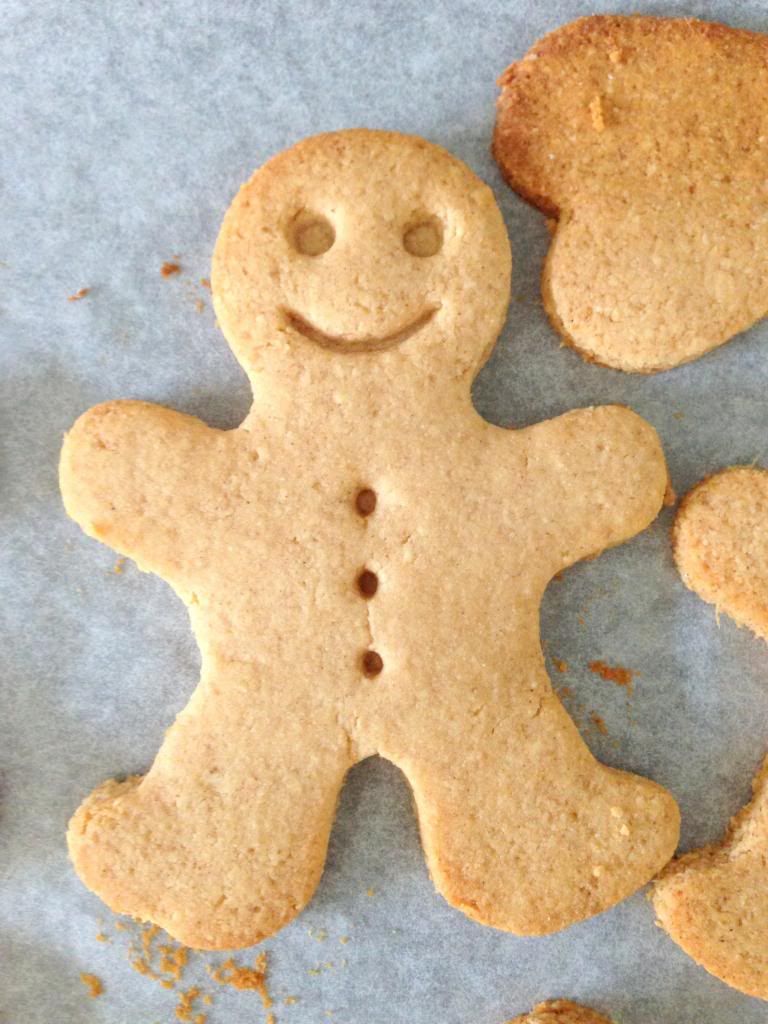 This recipe should make about 12 regular sized gingerbread men I only got 9 as little B ate and I accidently tasted too much cookie dough hehe
If you have a good kid friendly or sugarfree recipe I'd love to hear about it!